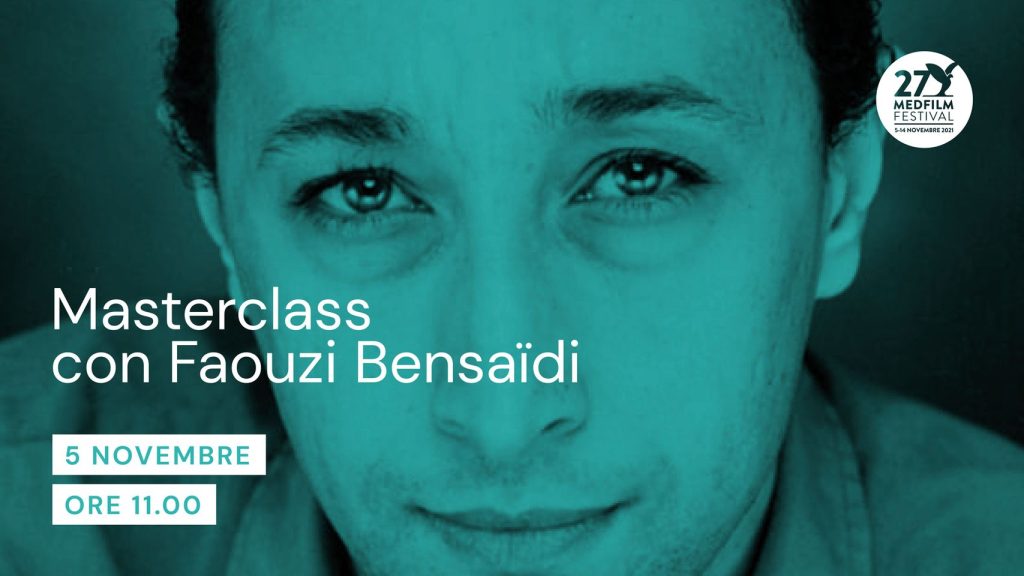 The protagonist with the Masterclass that the MedFilm Festival organizes in collaboration with the Department of Oriental Studies – ISO of the La Sapienza University of Rome, is Faouzi Bensaïdi (Mille mois, 2003, WWW: What a Wonderful World, 2006, Mort à vendre, 2011).
Panelists:
Laura Guazzone, Professor of Contemporary History of the Arab world
Ada Barbaro, Professor of Contemporary Literature of the Arab world
Francesco Zappa, Professor of Islamistics
Roberto Silvestri, Journalist, film critic (FilmTv) and radio host (Hollywood Party Radiotre Rai).
Moderation by Veronica Flora, MedFilm Festival film programmer.
Faouzi Bensaidi was born in 1967 in Meknes, Morocco, he began his career as a theater director and actor. In 1997 he directed his first short film, La Falaise, which won 23 festival awards in France and abroad. In 1999 he co-wrote Lontano by André Téchiné. A year later, he directed two other shorts: Le Mur and Trajets. In 2003 he made his debut as a director of a feature film with Mille Mesi, winner of two awards at Cannes. His second film, WWW – What a Wonderful World (2006), was selected at the Venice Days. Death for Sale (2011) premieres at the Toronto Film Festival and Volubilis (2017) returns to the Giornate degli Autori.
To watch again the Masterclass: